Training the next generation of surgeons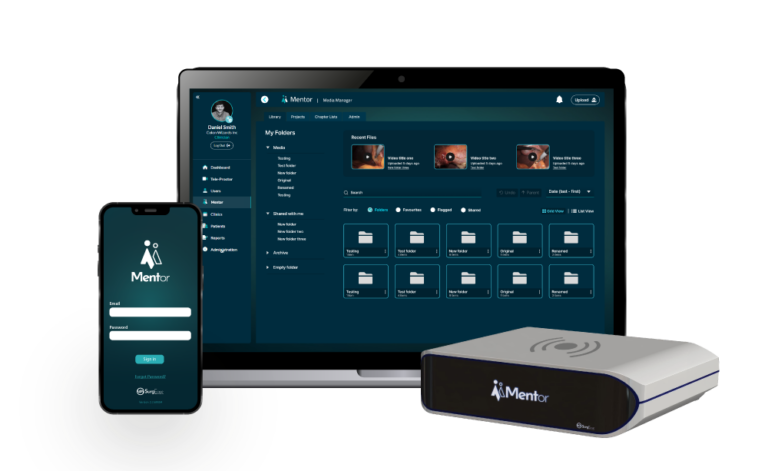 A digital video logbook and assessment platform.
Mentor is a revolution in the surgical training and assessment vertical. It places video at the centre of the ecosystem. Designed by surgeons with lived experiences of surgical skill attainment and assessment, Mentor aims to democratise the end-to-end delivery of surgical training and assessment by providing an objective framework on how surgical performance should be graded and judged.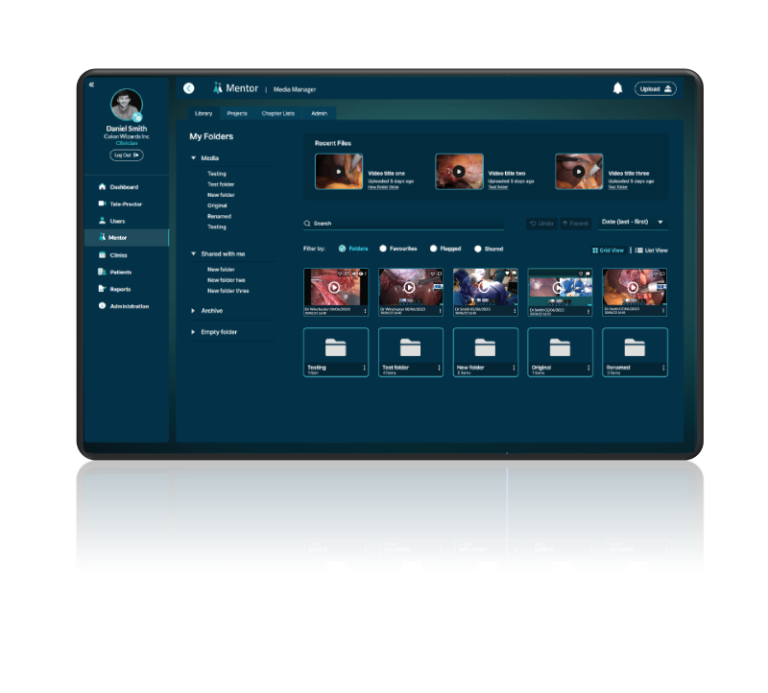 Media Manager
A feature rich media manager that allows surgeons to edit, share, tag, chapter and index their surgical content.
Cloud storage with full encryption
Folder structure
Favourite and flag videos
Merge video segments together
Editable audio and video
Subtitles and video timestamps
Add additional video meta-data
Video-based Coaching
Users can receive video, annotation or live feedback from their shared surgical content.
Comment on shared videos privately or publicly
Add a video commentary over a shared video
Real-time dial-in of Mentor for live peer-to-peer video discussion
Two-way annotation of video during live feedback
Feedback discussion can be recorded for downstream reflection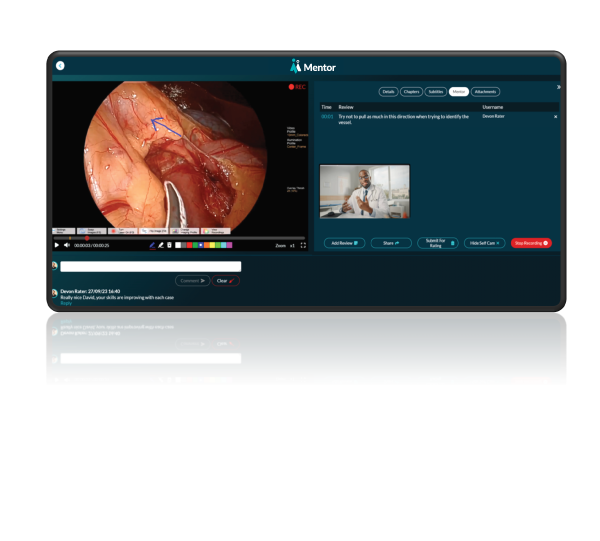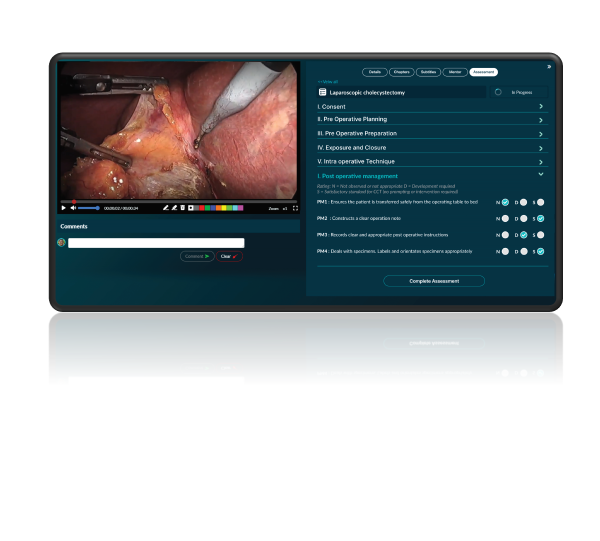 Video-Based Assessment
Complete formalised assessments after video review within Mentor (DOPS, Rubrics, PBA)
Blinded assessor marking (optional)
Dashboard to prioritise tasks and jobs
Audit trail of assessment quality
Reports downloadable for professional development plans
Current Client
University Hospital Network Toronto hosts the largest surgical trainee program in the world & has started a VBA program using Mentor.